Fighting for Justice for All Workers
Since 1896, the Chicago Federation of Labor has fought for economic, social, and racial justice for all working people in Chicago and Cook County.
Chicago is the Hometown of the American Labor Movement
The home of the Haymarket Affair, Pullman Strike, and more Local 1's than anywhere else, Chicago has always been at the center of the labor movement. Learn more about our 125 year history of fighting for workers in Chicago and beyond.
Learn More About Us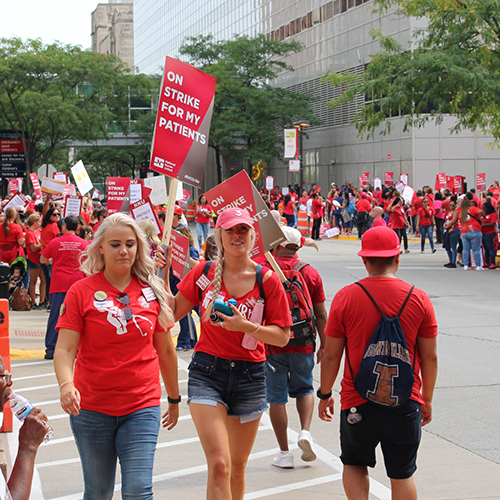 Solidarity Keeps Us Strong
Together, we fight for organizing, legislative, and political gains for working people in Chicago and beyond. Join us to find out more about our latest campaigns and take action to support working people!